'Selling Detroit'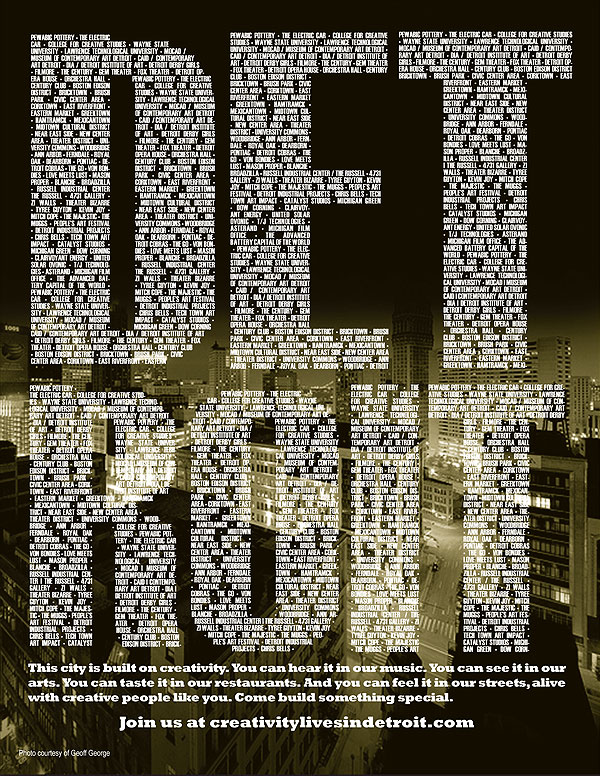 Apparently, five advertising agencies with offices in Detroit are developing campaigns targeted at Generation Y to "Sell Detroit." The ads will appear in the December 7th issue of Fortune Magazine and on three Web sites: cnnmoney.com, fortune.com and time.com.
The goal is to change people's perception of Detroit and attract young people to the city. "Selling Detroit" is part of a larger year long initiative, called Assignment Detroit, that is sponsored by the Time Inc. unit of Time Warner.
As I said in the second story of the Generation Y Michigan series, "Why They Leave," perception is a major part of the problem. Time Warner's ad contest, which the New York Times reported is worth $400,000, could help get the word out that Detroit isn't as bad as people think.
But the problem isn't just perception. Telling young people to come to the city with the highest unemployment rate in the nation, and a completely decrepit infrastructure, could generate some new problems.
To learn more, and to vote on the ads, go here.

Similar Posts:
2,601 views
Email This Post